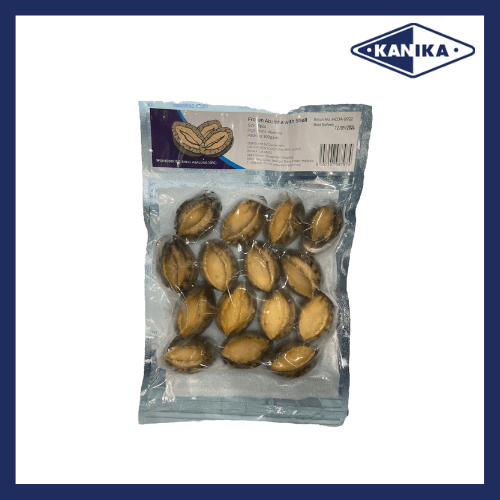 New -11 %
1/2 SHELL ABALONE 30-40GM (500G X 20PKT)
1/2 SHELL ABALONE 20-30GM - When properly tenderized, abalone has a taste often likened to a cross between scallops and foie gras. Abalone has a crisp chewiness with the distinct saltiness of the ocean waters it lives in, though it is also rich and sweet with a buttery finish. This food is also an excellent way to get a taste of umami as well.
Product Specification
| | |
| --- | --- |
| Origin: - | Storage Type: Frozen |
| Frozen Weight: 500G X 20PKT | Shelf Life: - |
| Halal Certification: Halal | Quantity: 1ctn |
Instruction for Use: Defrost and ready to cook
Recipe Ideas:
Cut the frozen abalone into thin slices and stir-fry with vegetables.