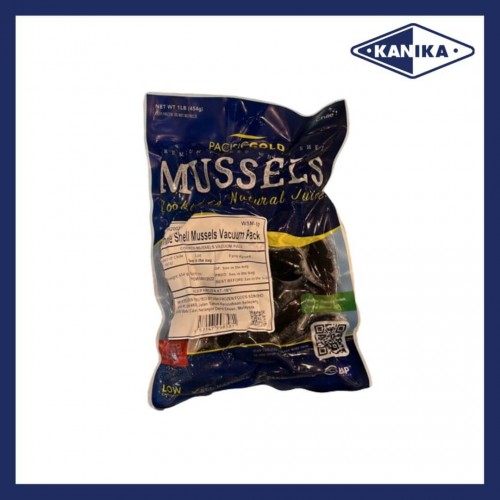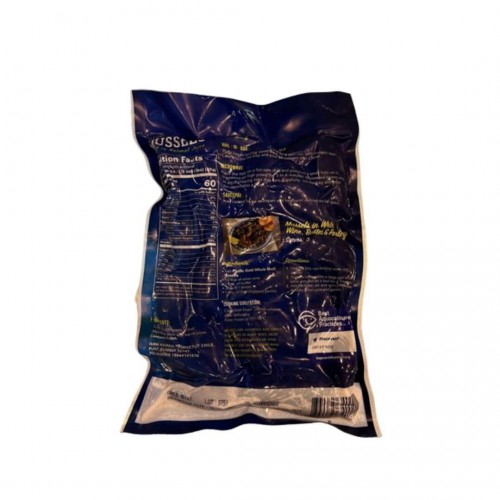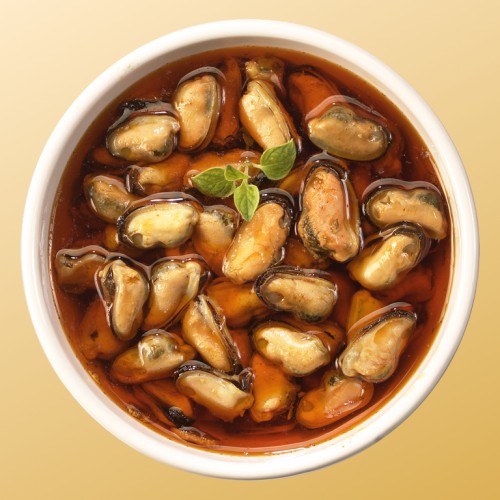 Chile Whole Shell Mussel [WSM-10] (454GM X 10PKT)
CHILE WHOLE SHELL MUSSEL [WSM-10] - Mussels are one of the most well-rounded foods to include in your diet, high in zinc, iron and other minerals, vitamins A and B12. A fantastic source of protein, low in calories and low in fat. Prepared in a classic moules marinière or in a more adventurous Thai curry, or simply steamed. No matter how they are eaten, rest assured they are a delicious and healthy choice. Mussels are an under-appreciated wonder food. Full of vitamins and minerals, high in protein and low in fat.
PROMOTION:
BUY 20 CTN AND ABOVE CAN ENJOY SPECIAL PRICE

Product Specification
| | |
| --- | --- |
| Origin: Chile | Storage Type: Frozen |
| Frozen Weight: 454G X 10PKT | Shelf Life: 24 Months |
| Halal Certification: No | Quantity: 1ctn |
Instruction for Use: Defrost and ready to cook
Recipe Ideas:
Steam the mussels in garlic, and butter until they open up. Serve with crusty bread to soak up the flavorful broth.

Mussels in garlic butter sauce.