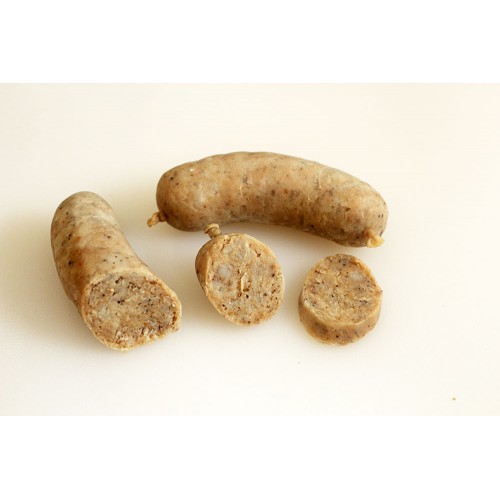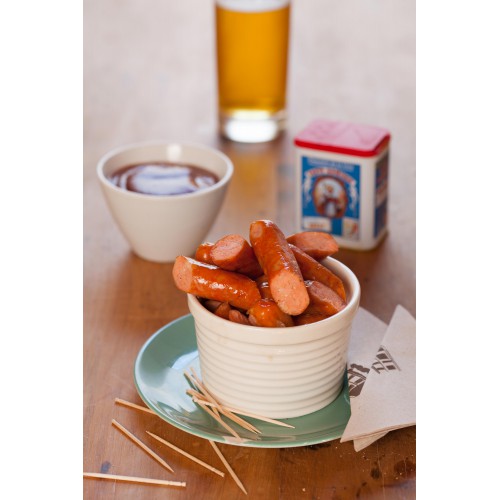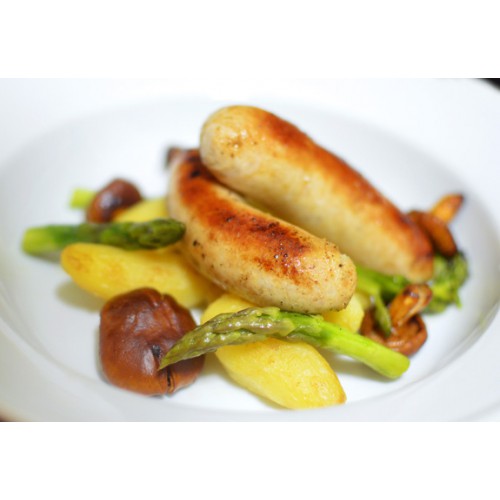 JITRAMAS FISH SAUSAGE (± 200GM X15PKT )
JITRAMAS FISH SAUSAGE is a variation of a sausage product that is selected by Kanika under the brand of Jitramas. This sausage is made out of white fish meat.
Product Specification
| | |
| --- | --- |
| Origin: - | Storage Type: Frozen |
| Frozen Weight: ± 200GM X15PKT | Shelf Life: - |
| Halal Certification: - | Quantity: 1ctn |
Instruction for Use:
Stovetop:1. Fill a skillet halfway with water and 1 Tbsp. of oil/butter. Bring to a boil.
2. Once boiling, add frozen sausages to water and cook on High for 14–16 minutes*, turning frequently.
To crisp: Drain excess water and sear sausages on high for 2–4 minutes, turning frequently. Grill and stovetop temperatures vary, adjust cooking times accordingly.*Fully Cook Sausages to an internal temperature of 165degF or higher.
Do not thaw. Keep frozen until ready to cook.
Recipe Ideas: