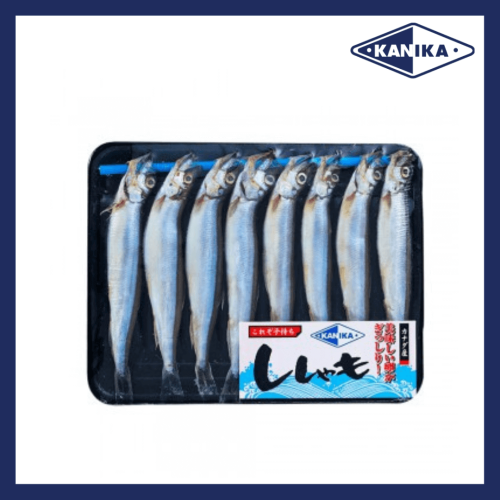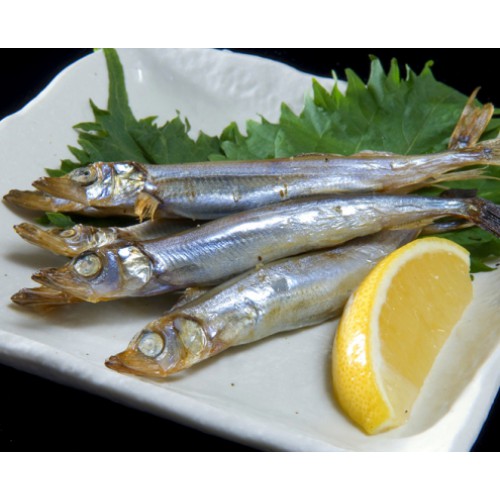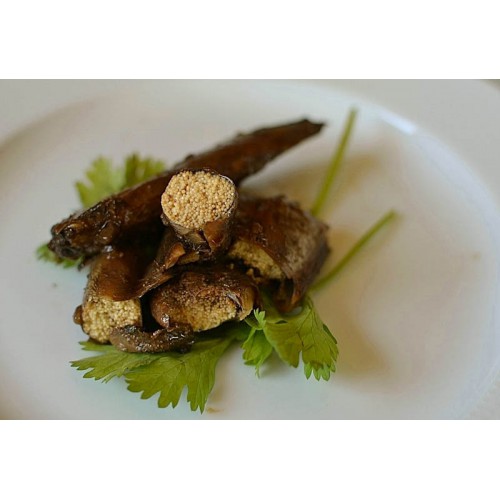 -17 %




KANIKA CAPELIN [8PCS/TRAY] (170GMX30PKT)
KANIKA CAPELIN is a variation of frozen seafood that is selected by Kanika due to its great texture and wonderful taste that speaks premium for itself. Capelin are small, slender fish that closely resemble smelt. They have a pointed snout with a slightly protruding lower jaw, a large dorsal fin and a small adipose fin behind it. They are silvery under their lateral line and green or olive-green above it, and their underside is silvery-white. The flesh is agreeable in flavour, resembling herring.
Packaging
[8PCS/TRAY]
Product Specification
| | |
| --- | --- |
| Origin: China | Storage Type: Frozen |
| Frozen Weight: 170GMX30PKT | Shelf Life: 24 Month |
| Halal Certification: - | Quantity: 1ctn |
Instruction for Use: Defrost and ready to cook
Recipe Ideas:
Crispy Fried Capelin

Capelin Stir-fry

Thaw and mash the capelin, mix with mashed potatoes, egg, breadcrumbs, and herbs. Shape into croquettes and deep-fry until golden brown.