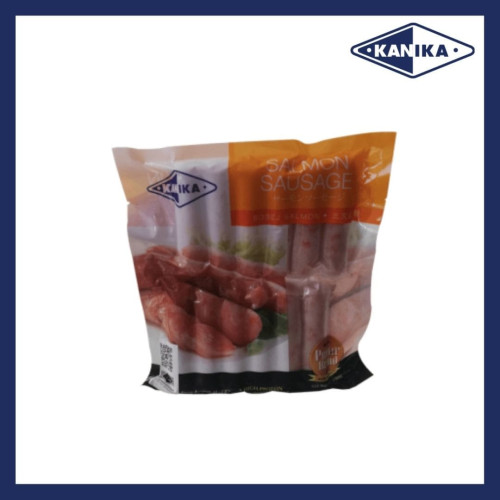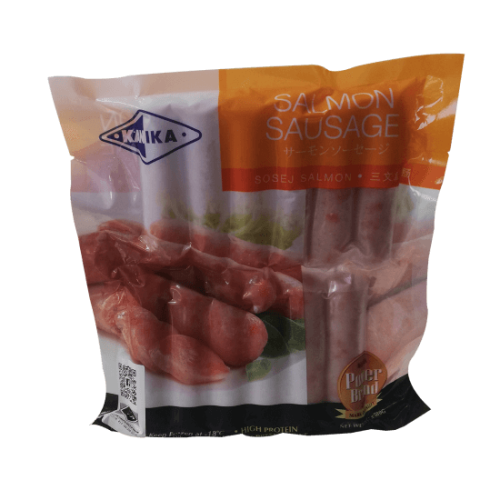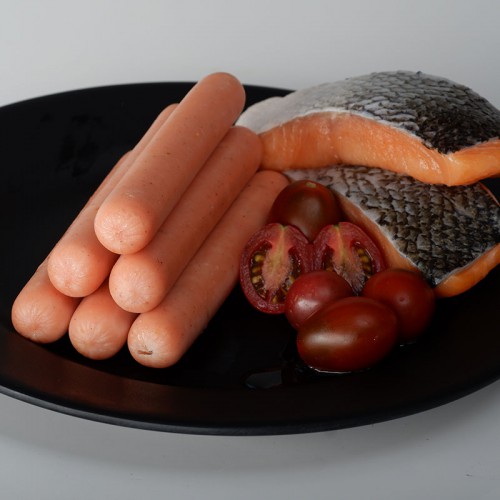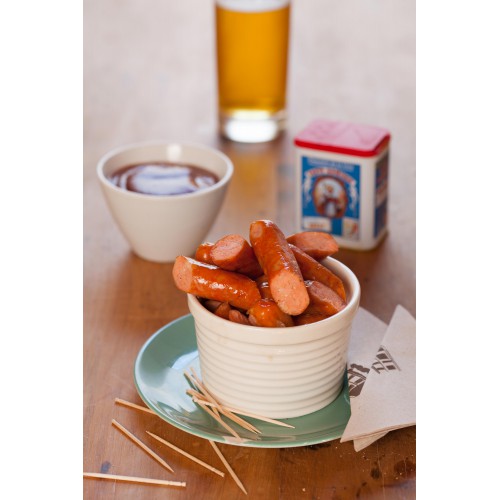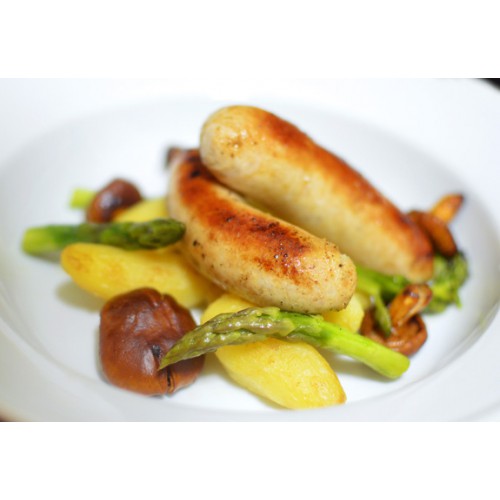 KANIKA SALMON SAUSAGE (500GMX20PKT)
KANIKA SALMON SAUSAGE is a variation of a sausage product that is selected by Kanika due to its great texture and wonderful taste that speaks premium for itself. This sausage is made out of salmon. The cooking direction of this sausage:
Bundle:
BUY 15 CARTON FREE 1 CARTON
Product Specification
| | |
| --- | --- |
| Origin: Thailand | Storage Type: Frozen |
| Frozen Weight: 500GMX20PKT | Shelf Life: - |
| Halal Certification: Halal | Quantity: 1ctn |
Instruction for Use:
Stovetop: 1. Fill a skillet halfway with water and 1 Tbsp. of oil/butter. Bring to a boil.
2. Once boiling, add frozen sausages to water and cook on High for 14–16 minutes*, turning frequently.
To crisp: Drain excess water and sear sausages on high for 2–4 minutes, turning frequently. Grill and stovetop temperatures vary, adjust cooking times accordingly.*Fully Cook Sausages to an internal temperature of 165degF or higher.
Do not thaw. Keep frozen until ready to cook.

Must be cooked.