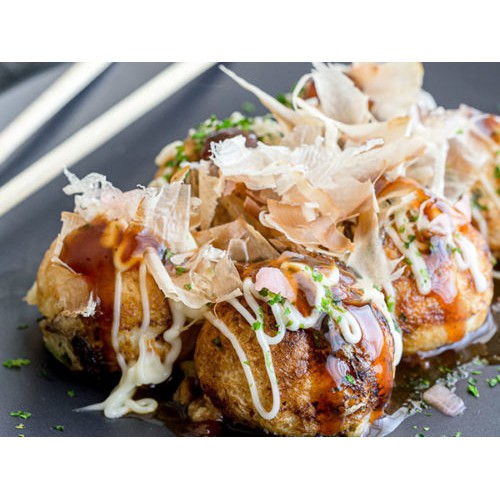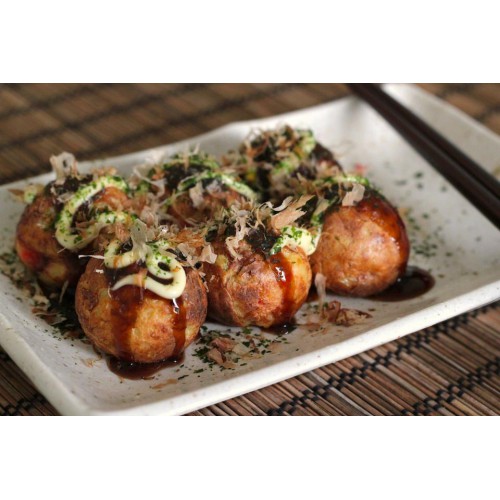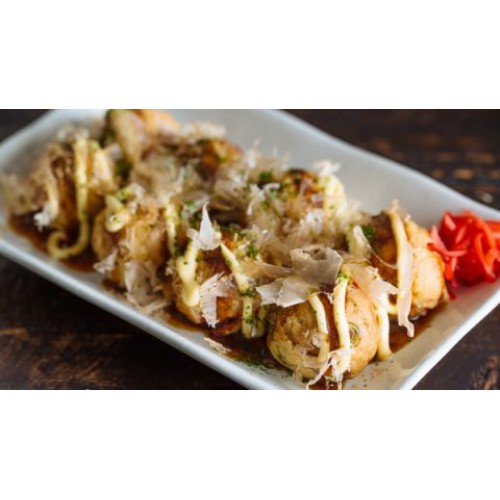 KANIKA TAKOYAKI BALL (1KGX5PKT)
KANIKA TAKOYAKI BALL is a type of takoyaki which is chosen by Kanika due to its good quality ingredients and taste. Takoyaki or "octopus balls" is a ball-shaped Japanese snack or appetizer made of a wheat flour-based batter and cooked in a special moulded pan. It is typically filled with minced or diced octopus, tempura scraps, pickled ginger, and green onion.

Kanika Takoyaki Ball is tasty and delicious. Good quality ingredients are used in the making of this product to make it more tasty and healthy. It contains a lot of proteins and minerals which makes it a balanced meal for kids. Its taste will never disappoint anyone.

Buy 15 ctn Free 1 ctn

Weight X Quantity
1KGX5PKT
Halal Certified: Yes