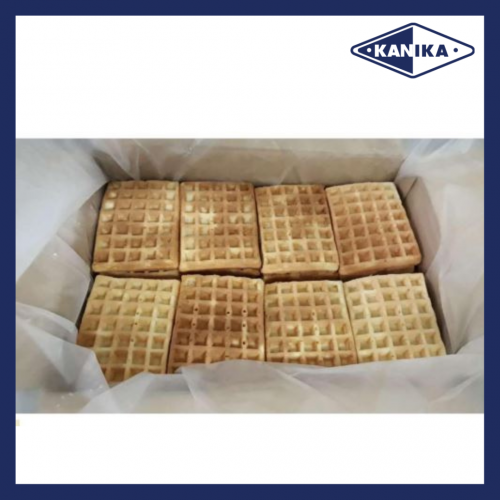 New -7 %
ORI ENGLISH WAFFLES FOOD SERVICE (20GM x 120PCS)
ORI ENGLISH WAFFLES FOOD SERVICE are typically thinner and have a lighter, crispier texture compared to their Belgian counterparts. They are known for their distinctive grid-like pattern, which is often shallower and less pronounced than that of Belgian waffles. The shallow pockets make them perfect for holding toppings and syrups.
Product Specification
| | |
| --- | --- |
| Origin: Thailand | Storage Type: Frozen |
| Frozen Weight: 20GM x 120PCS | Shelf Life: - |
| Halal Certification: - | Quantity: 1ctn |
Instruction for Use:
Simply heat with toaster or oven for 30 - 60 seconds
Heat with microwave 15 - 20 seconds
Recipe Ideas:
Flavored waffle either to serve directly or simply add in others fruits, ice cream to make it more presentable and delicious !